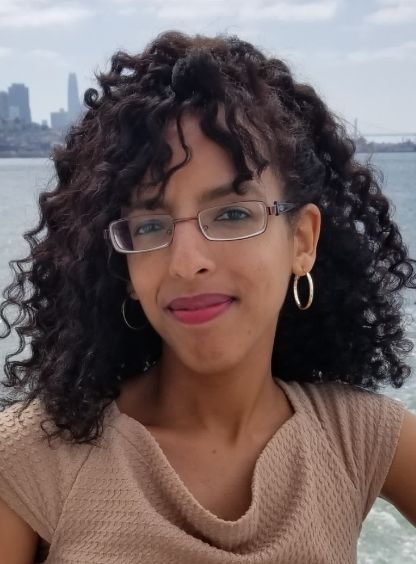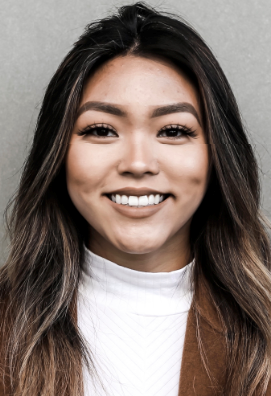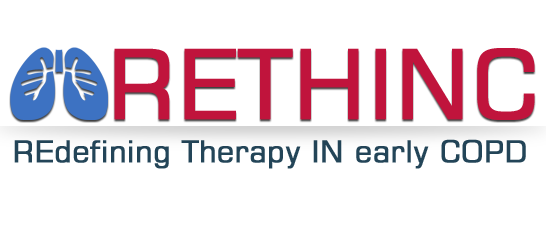 Arjomandi lab members Lemlem Weldemichael and Melissa Nishihama were recently featured for their work on the RETHINC study in the monthly newsletter for Pulmonary Trials Cooperative's July newsletter. The Pulmonary Trials Cooperative (PTC) brings together patients, health care professionals, and medical institutions to conduct research in COPD, IPF, and other lung diseases. The purpose of the RETHINC study is to determine whether symptomatic current and former smokers with normal lung function will benefit from the use of bronchodilator therapy currently used to treat patients who have Chronic Obstructive Pulmonary Disease (COPD).
Lemlem has been working as a post-doctoral researcher in the Arjomandi Pulmonary Research Group at the San Francisco VA for the past year. Lemlem graduated from the Orotta Medical School in Asmara, Eritrea and practiced there as a general practitioner for 6 years. It was during her training that she first became exposed to clinical research, writing a thesis and conducting projects seeking to assist underserved populations in Eritrea.  After she relocated to the United States in 2018, Lemlem joined the Arjomandi Group and became involved in various studies working alongside Melissa Nishihama, assisting with conducting study screenings, visits, data entry, literature reviews, and grant writing. Her research topics of interest include the effects of secondhand smoke on cardiopulmonary physiology and the therapeutic effect of bronchodilators on early stage COPD patients. Lemlem enjoys living in San Francisco, where she can try different international cuisine, swim, ice skate, go to the beach, and hang out with friends. 
Melissa has been a part of the Arjomandi Pulmonary Research group at the San Francisco VA Medical Center as a Clinical Research Coordinator for the past two and a half years. Prior to this, she attended the University of California Riverside where she obtained her BS in Biochemistry. Currently she is managing the RETHINC clinical trial alongside colleague, Lemlem Weldemichael, as well as another double blinded clinical trial investigating the long-term effects of secondhand smoke exposure. Upon joining the lab, she took great interest in environmental exposures and their implications in public health, particularly their effects on pulmonary health. Melissa loves attending hometown sporting events (Go Warriors!). She enjoys experiencing new restaurants and appreciates the rich diversity of cultural cuisines and variety of coffee shops the Bay Area has to offer. In her spare time, she enjoys trying new fitness classes, experimenting with different cookie recipes, and improving her photography.